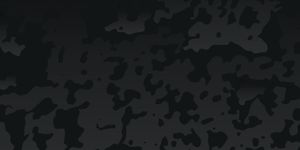 WTS Recordings, mission was to provide clients with the freedom and power to create outside the box. To give quality service in audio production as well as the experience from in studio recordings like none other in the area. Unfortunately, we decided to close our doors on June 05, 2023 to focus on rebranding our business to that of a label instead of a recording studio. We are no longer accepting clients or sessions. Stay tuned for whats to come.
LadyJ
CEO | ENGINEER | RAPPER
LadyJ graduated CSB School For Broadcasting with a business and media communications degree and Pro Tools/Audio Engineering certifications. Before opening WTS Recordings, LadyJ worked with several other studios in the DMV area including MidNite Studios, EC&J Studios, Nightflight Studios, and Blak Marigold Productions to gain experience with a variety of different recording styles. Pulling on her own experiences as a rapper and musician, LadyJ strives to put the client first and help them to experiment, explore, and grow. Her vision for the studio embodies this: "Don't let your dreams become a nightmare! Stick to what YOU, as the artist, desire the most!"
Contact LadyJ directly here.
0:00/1:00

0:00/1:00

0:00/1:00
TeeLyric
ENGINEER | PRODUCER | SINGER
TeeLyric is a singer-songwriter, producer, and engineer born and raised in Prince George's County, Maryland. This DMV native was dubbed a songbird from the womb. She began singing at age 7,  and by 12, she was writing poetry and songs. Tee discovered beat making and engineering around 14 and fell in love. She hasn't looked back since. Ever since then, she's been engineering for herself and friends in her self taught practice, along with cooking up dope R&B and hiphop beats. 
Seeking to make music a career and no longer a hobby, Tee joined WTS Recordings as an audio engineer in July of 2018. "It's always good vibes," she said about the studio, "I love growing and learning with my Wreck family". 
Tee is a graduate of The Omega Studios' School of Applied Recording Arts. Outside of WTS Recordings, Tee started a production company and indie label with her partner Vinni Vineto; TooLitTooWavy Productions, LLC. Whether it be in her artistry, engineering, or production, TeeLyric plans on being the next big thing.
Contact TeeLyrics directly here.