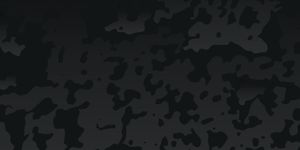 Q. Do I need to bring a beat with me? Or will you guys provide it?
A.  You have options! You can either make your beats from scratch by booking a "Beat Session" with one of our producer/engineers, buy a pre-made beat from https://wtsbeats.beatstars.com/. Bring your own beat, or pick what you like on youtube! Theres Wi-Fi at the facility so we can download what's sent or beats from youtube.
Q. Do you guys do the mixing and mastering in the session?
A.  We will do your mix within the session as long as there is time allowed for the engineer to do so! Minimum amount of time mixes can be done are 20 mins, but remember, the longer you allow an engineer to work, the better the mix! Mixing and mastering are two completely separate things, and mastering is not done within the session, its a very intricate process, and can take an hour or more to complete. Mastering is always a separate charge as well, unless it's bundled within a package deal! 
Q. Can you help me get my music on iTunes?
A.  We sure can! But since this is a business of course, we can help either within the sessions you book, or in other ways to prevent taking time away from the studio! Just ask your engineer about what you want to do, and they will certainly help!
Q. Can I smoke in the studio
A.  Yes. With a maintenance fee of $20 you can smoke throughout the ENTIRE studio and get your vibes right for creating! But, when purchasing 5 hours or more, SMOKING IS FREE!
Q. How long does it take to record?
A.  The recording time in entirely up to the artist! We suggest you practiced practice PRACTICE before coming into the studio so you can perform efficiently and at your best!
Q. What time do you guys close?
A.  WE DON'T! 24 hours a day you can call or book sessions with us, bare in mind, we do not accept last minute session booking. Please book at least 6 hours in advance if you'd like to work with our engineers, otherwise studio rentals can be booked at anytime but subject to space availability.
Q. How many people can I bring to the studio with me? 
A.  For safety and security we have a maximum guest policy of 10 people per studio.
Q. Can I book your space for rehearsals?
A.  Absolutely! We have a very comfortable and spacious studio, at about 1000 sq feet and separated into three rooms.
Q. What is a studio rental?
A.  Studio rentals are for clients who would like to use the studio space to shoot music videos, use the equipment themselves for personal use or even rehearse. WTS Engineers are not supplied for studio rentals, a staff member will be on site during rental period.
Q. Can I shoot a music video at your studio?
A.  Yes! We have more than enough room, and really awesome light effects throughout the entire studio!! You'll have full control over colors, strobes and more at our facility!