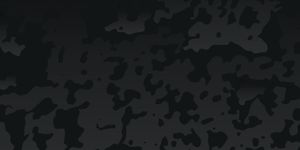 The following policies listed are all current mandatory studio policies. Please take the time to read them in full detail. 
Reservation Policy 
All reservations for studio sessions must be booked at least 6 hours in advance unless agreement made privately with engineer. 
Deposit of 50% of session total is due at the time of booking for all recording sessions. We cannot reserve/confirm your time or engineer without a deposit. 
All studio fees must be paid in full for any services before services are rendered. 
Services not related to the session blocks are to be paid in full, your engineer will discuss price and estimated turnaround time.
If your engineer decides to collect a deposit for services and a remainder upon completion please be advised that it is a one time courtesy and must be individually discussed for each transaction and each instance.
No Cash Policy 
We no longer accept cash for deposits as of July 14, 2021
For studio related fees, all session and engineering fees must be paid electronically. We accept CashApp, Venmo, AppleCash and Zelle. If you would like to pay with your credit/debit card we can create and send you an invoice, an email address is required.
Effective July 15, 2022 any and all debit/credit card invoices and transactions have an additional 4% card processing fee attached. This card processing fee is non-transferable and non-refundable.
We will accept cash for snacks and smoking fees. Engineers may not have change on hand.
Please be advised, unless we are sending you an invoice or you pay with our mobile POS at the studio we REQUIRE a screenshot of your payment be sent to us in order to confirm your deposit. This helps us locate and confirm your payments and balances quicker. 
Smoking Policy 
There is a $20 smoking fee that will be collected in order to smoke in the studio. All sessions over 5 hours have smoking included. Vaping is allowed in studio facility as long as smoke cloud output is not heavy. 
We do not allow cigarette smoking in the studio facility. We do not supply any smoking materials. 
No Call No Show Policy. Late Policy. Rescheduling Policy. 
We at WTS Recordings will do everything we can to make sure you are aware of your session date and time. If you do not show for your session or call in advance to reschedule or cancel then we will take that as you forfeiting your deposit. You, as a client, have up to one free reschedule, if you fail to show up to rescheduled session then your deposit will be automatically forfeited. 
Our engineers do not and will not sit at the studio all day waiting for you to come in without you contacting us. 
If there is a possibility you may be running late please either contact the studio (240) 619-6772 or your engineer and inform us. Please note, your session time will start at the time you booked even if you are not at the studio unless prior arrangement is made. 
Guest Policy 
It is your responsibility to make sure anyone you may be bringing with you to the studio is aware to all of the policies listed above. 
If your group is larger than 10 people we require that you contact the studio directly, as approval will have to come from both engineer and studio owner.
If you have any questions please feel free to contact the studio: 
text: (240) 619-6772 
call: (240) 619-6772 
email studio@wtsrecordings.com
If you do not agree with following any of the above policies then unfortunately the studio will not be able to service you at this time. 
A signature of recognition and acceptance of these policies will be required before any client books. Link will be provided via text.
Created on 12/28/2021 at 21:55 
Last modified 10/24/2022 at 23:50